Globe Trottin'
The Stack -- Cornwall 9/92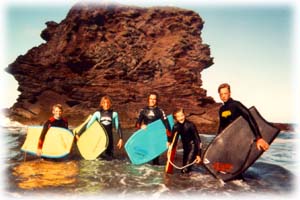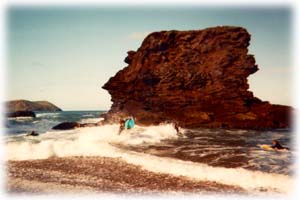 Near Polzeath is a tiny cove with a neat little break known as "The Stack." In the center of the cove stands a huge rock, like an obelisk. Waves come in around this rock and reconnect, producing a launchable section perfect for bodyboarding.
Although it wasn't great that day, we still had a blast in the backwashy surf. My friend, Daniel Solley, said it works best on a higher tide with a four-to-five foot swell. Oh well ... maybe next time.


---